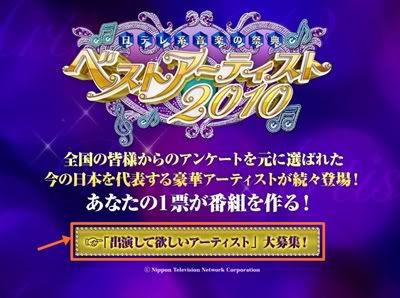 Click HERE to vote.


Click on 出演して欲しいアーティスト when the page is completely loaded.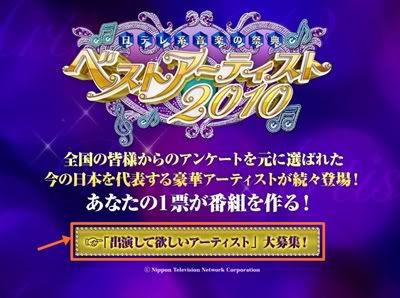 Sorry for my rough translation...



ペンネーム

=pen name


アーティスト

=artist


あなたが選ぶ今年ブレイクしたアーティストは?


Artist that breaks this year(artist with outstanding performance in this year or have the best sale result)



あなたが見てみたいスベシャル企画は?


What special planning that you want to see? for example special medley or performance of which artists.