Helo everyone,
I just got to know today that JE has announced to do a OPEN-voting for HSJ's 10th anniversary best-of album. They accept voting from ALL fans (not only from registered fanclub members). I just did that and I was sucessful to complete my voting. You can also vote as much as you want, but you'll always need to sent a request form (via email) for each voting-file. I used google translator to translate its tutorial on the information page.
Here is the rough translation of the information page: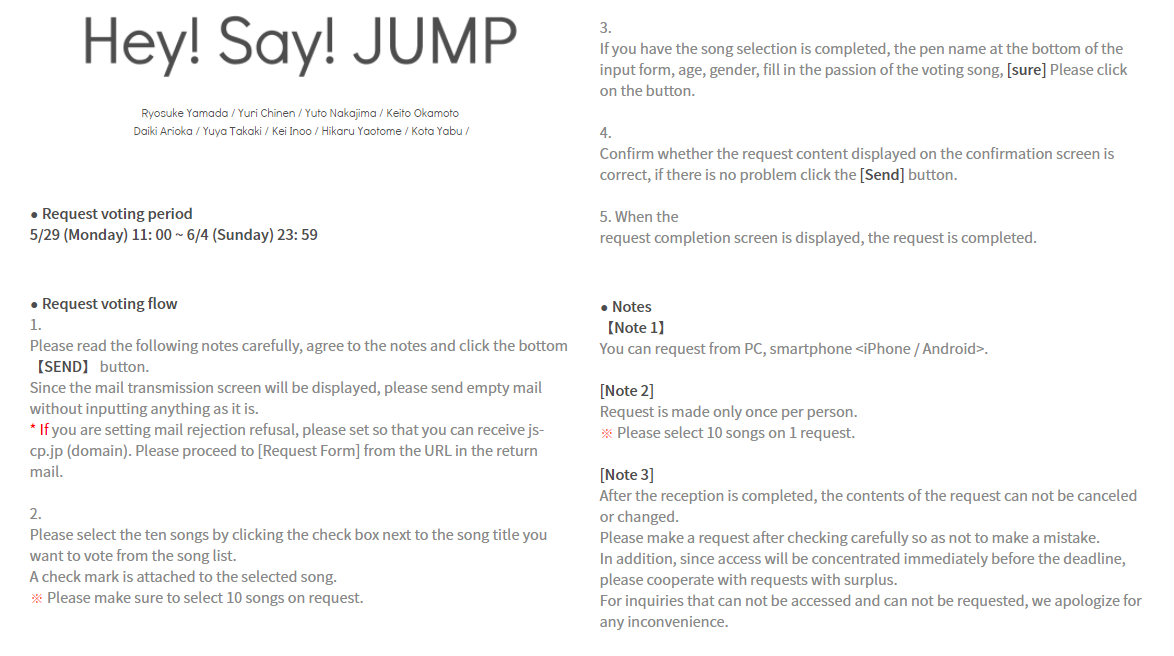 This is the official FAQ-Page:
http://js-cp.jp/hsj_best_request/page/faq
(
TUTORIAL
Collapse
)
Hope that it will work for everyone. I'm thankful for this opportunity which JE gives us and that even fans with no fanclub memberships can vote. Hopefully they'll also do a world tour in the near future. I'm also excited to know if their top 10 list is similar to ours (of internationa fans). Check the list
here
out.